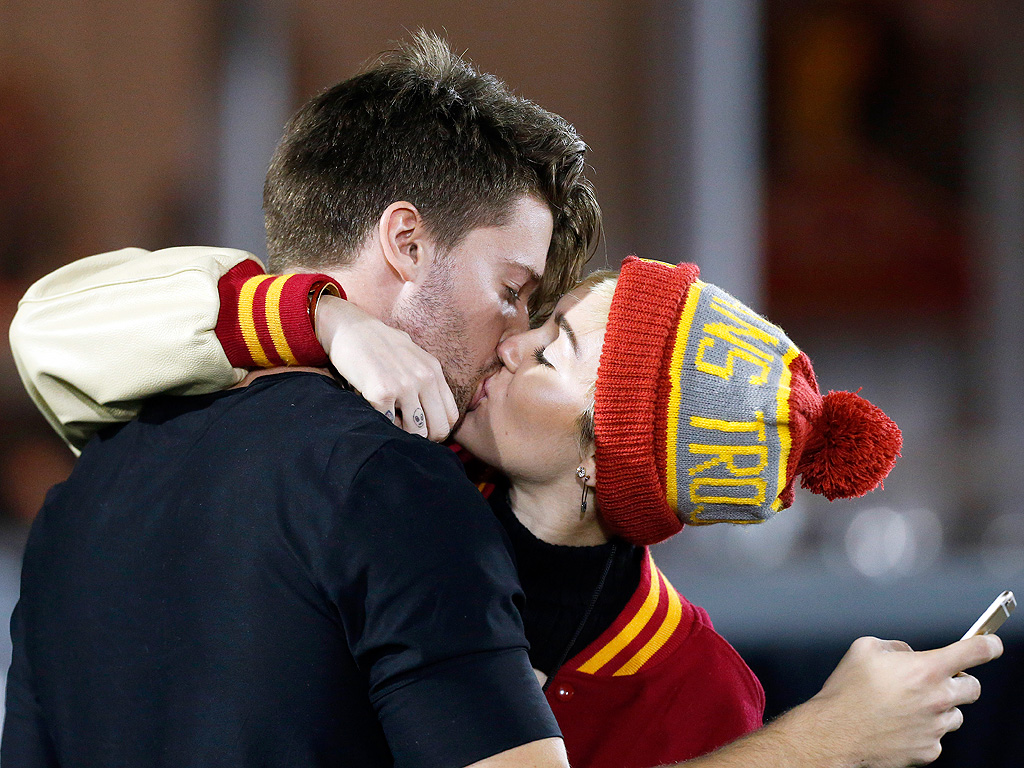 Maria Shriver displeased with her son's social life? Not so fast.
While recent Internet reports claim Maria Shriver is up in arms that her 21-year-old son Patrick Schwarzenegger is dating pop star Miley Cyrus, there's no such family drama brewing, PEOPLE has learned.
"It's untrue that Maria is unhappy," says a source.
While Shriver, 59, is a hands-on parent to Schwarzenegger and her three other children with Arnold Schwarzenegger, 67 – Katherine, 24, Christina, 23, and Christopher, 17 – she trusts their choices.
Bottom line, says the source, "If Patrick's happy, she's happy."
Cyrus, who has spent time with Shriver and gotten to know the rest of the family, is no shrinking violet, of course.
At her 22nd birthday bash on Nov. 23 at Metropolitan Nightclub in West Hollywood, for instance, the Wrecking Ball singer donned a neon pink and lime green cut-out dress and vamped with blow-up dolls.
But holding his own and by her side all night? Schwarzenegger, dressed in a pilot's jumpsuit for the Happyland-themed party. "They were cute and affectionate together," an onlooker tells PEOPLE.
"Patrick seems extremely happy," says a source.
The feeling, echoes a Cyrus pal, is mutual: "They're having a great time."
And that's just fine by Patrick's mom.
[
Source
]