Miley Cyrus has responded to comments that she was collaborating with Shawn Mendes on her upcoming seventh studio album.
After it was rumoured that she would be working with the 'Stitches' singer – who is also said to be working with The 1975's Matt Healy – fans started posting the speculated reports, to which Miley responded.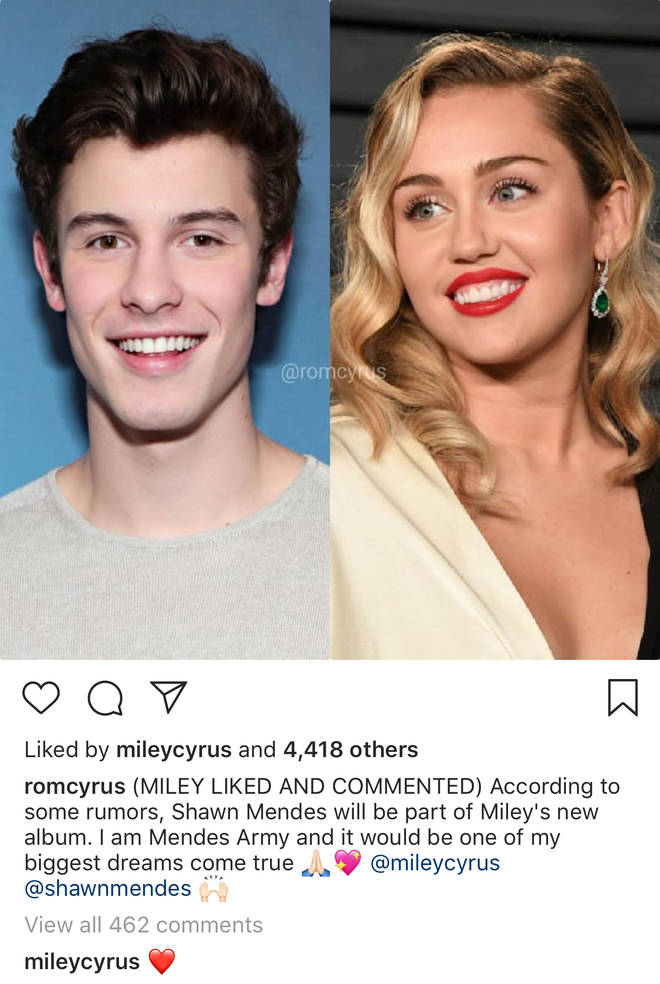 One fan posted a photo of the pair, alluding to their joint work, and Miley Cyrus liked and commented a heart emoji on the post.
The caption of the post said, "According to some rumors, Shawn Mendes will be part of Miley's new album," and has led her fans to believe the reports are true.
Source: CapitalFM.com